Our Team
About Foundations Book Publishing
Foundations Book Publishing Company is a traditional publishing company with a focus on the author's experience.
We currently publish a select 12 books per year, as we value quality over quantity. Because of that focus, we provide full services for our authors. We not only edit, format, and create cover art for your book, we provide access to marketing support, as well as teaching you how to market your work. Foundations provides free ad designs geared toward your targeted readership. As the author, you can spend as little or as much as you would like on ads.
We offer a standard three (3) year contract, renewable with mutual agreement. We accept all genres, and you can find our submission guidelines below. We officially opened our doors on February 29, 2016, with a single author. Since then, we've grown to over eighty and counting. While most new publishers close their doors within six months, Foundations has become an established organization, constantly striving to raise the bar for authors in the publishing world. It's been our focus from the very beginning to build a company where we can help fellow authors achieve their dreams.
Laura Ranger
Owner/CEO/Acquisitions
Laura was born a storyteller. She has been turning all of life into stories since she was young. This mother of one daughter, grandmother of four girls began writing down her fictitious stories to the delight of her family and friends. She's been writing her tales for over twenty-five years. She became a published author when she put one of her short stories in a Christmas anthology in support of feeding children around the world, entitled Eight 'Til Christmas. Since then, she has published Deception, Royalty, and co-authored Rogue. Currently, Laura's writing a follow up to Royalty at the request of her fans, entitled Heirs. She's also ghost writing a novel about being careful what you wish for called, Made for Me. She has numerous ideas for additional novels, including one she's been working on since the late '90s, called Lessons. One day when the stars align and time is no longer an issue, she'll complete it. The lessons addressed throughout the story, speak to both children and adults. Laura will tell you, "God blessed me with a natural gift of storytelling; it is up to me to use that gift to the best of my ability." Not only is Laura a published author, she owns Foundations Book Publishing Company along with an additional hybrid publishing company, Vitality House.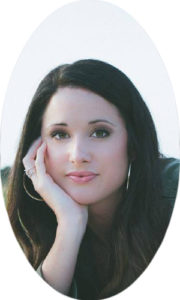 Susan J. Pierce
Promotions Specialist/Marketing Director
Susan James Pierce has a degree in Marketing Management with a certification as a Small Business Marketing Specialist. She's been in the publishing industry since 2010, and is a bestselling self-published author with ten novels under her belt, before she signed on with Foundations in 2016. Her goal for success is quite simple – work hard and be nice. The rest will fall into place.
DAWNÉ DOMINIQUE
Lead Artist
Dawné Dominique is a best-selling, multi-published author and an award winning professional book cover artist. With over fifteen years' experience, she devotes her time between creating cover art for numerous publishers and Indie authors, while trying to write the next paranormal/fantasy bestseller. Being an author herself, she knows how important cover art is to an author. She has humbly accepted many awards and honourable mentions, but she's quick to attribute her success to the diverse authors she represents. Without them none of those accolades would be possible. An accomplished oil painter and sketch artist, she has dabbled in all mediums of art. She loves what she does and every cover is a challenge to exemplify an author's deepest desire to see their words depicted into art.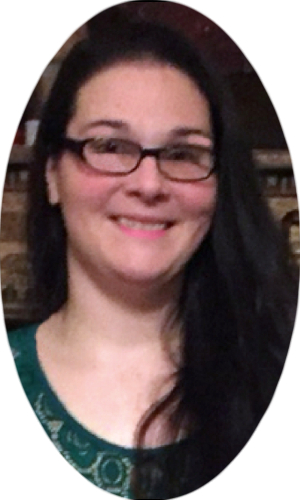 KERI RANGER
Marketing Assistant
Keri Ranger has a background as a large hotel chain auditor, which skilled her in multi-tasking, putting out fires, seeing needs, and addressing them. As a mother of four girls, she has reinforced that skillset. She not only takes direction to get authors what they need and guide them, when necessary, she asserts herself to help where she notices a need without being asked. She has worked closely with SJ Pierce to learn more about the marketing and promotions of books and authors.
Bella Roccaforte
Formatter / Website
Bella has more than 25 years experience in website design and development. She has a passion for writing and graphic design. She entered the publishing industry in 2009 working for a small press specializing in high fantasy and graphic novel adaptations. Having worked with Anne Rice, George R. R. Martin, Laurel K. Hamilton, Richelle Mead, and more her passion for publishing never waned. In 2013 she began publishing her own works. She presently has 32 published novels and plans on continuing to publish into the future.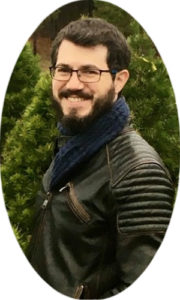 Dr. NATHAN FAYARD
Editor-in-Chief
Dr. Nathan E. H. Fayard is a professor of medieval literature because "swashbuckling adventurer" isn't really a viable career path these days. Instead, he got his doctorate at the University of Arkansas and now makes do by studying tales of adventure and heroism, both modern and medieval. In his graduate work, he learned the writer's craft, and these days he teaches academic and fiction writing at the college level, as well as serving as an editor for Foundations' texts. He loves helping writers polish and shape their work, aiding them in bringing their stories to life for their readers, and he looks forward to working with Foundation's great pool of talent!
Dr. SAMUEL CARROLL
Multi-genre Editor
Dr. Samuel Carroll is a musician by training, a scholar by inclination, and a minister by vocation. Editing brings together these three areas: listening to the cadences of the English language, thinking critically about texts, and shepherding authors as they bring their visions to fruition. He completed a Doctorate of Musical Arts at the University of Illinois at Urbana-Champaign, then was called into international student ministry. Whether performing or teaching, this thread runs through his work: complexity resulting in simplicity. A profound theoretical understanding of music, technique acquired with great pains, repertoire from many centuries: these are all very well. But their purpose is to make music for everyone to enjoy. Again, if one cannot express a theological truth in simple language, can one really claim to understand it? There is enough jargon, enough academese, enough business-speak in the world already, he says. Let us write clearly!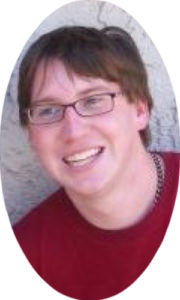 Dr. ANDREW BURT
Multi-genre Editor
Andrew T. Burt grew up in Wisconsin and received his Ph.D. at Northern Illinois University in Film and Literature. His research interests focus on the crosspollinations of film, television, and literature. He currently teaches English at the college level and writes articles and chapters that focus on adaptation studies, masculinity studies, rock and roll studies, and composition. He is a writer and blogger, covering additional topics including music and folklore. He loves helping others revise and edit their work, often telling his students that editing is the part of the process of self-discovery that makes you a writer. It helps your work really shine and allows you to really grapple with your subject and yourself in ways that your earlier drafts do not. He looks forward to bringing the same level of commitment and passion for the writing process to Foundations.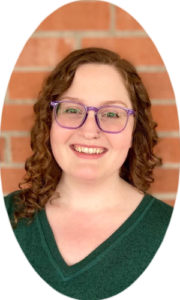 AUTUMN WEESE
Multi-genre Editor
Autumn Weese spends her days working at her local public library and her nights editing. She received her MA in English Literature from the University of Arkansas. Autumn is a fan of horror and mystery. In her free time, Autumn is usually watching scary movies or playing cozy video games. Often, she's doing both at the same time. She's a very proud aunt and pet-mom. Autumn is fairly new to Foundations, but she's already enjoying working with the authors and editors on the team.
Dr. Brittany Kuhn
Multi-genre Editor
Brittany Kuhn earned her PhD in Literature from the University of Essex in Colchester, United Kingdom. Her research interests include ludic media, the mother-daughter dyad (both in mythology and psychoanalysis), literary archetypes, and experimental literature. She currently teaches college-level English in the UK and writes website content on a variety of topics such as spirituality, descriptive writing, and the differences between higher education in the US, UK, and Australia. Since the age of 12, Brittany has been an editor and proof-reader for her fellow classmates and students and is excited to share that passion and experience with the writers at Foundations.