Authors
Richard P. Allison was the Chief Investigator for the Mississippi State Board of Medical Licensure for approximately nineteen years. During that time, he was recognized by DEA for significant contributions in the field of controlled substance pharmaceutical diversion investigations. He received the 1993 United States Department of Health and Human Services Inspector General's Integrity Award for contributions to HHS to improve the quality of medicine practiced in Mississippi.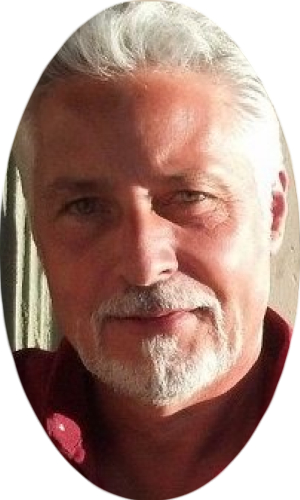 Anthony "Tony" Amico was born in 1957 to first generation Italian American parents,  Anthony and Angela Delfino-Amico. His two siblings, sister, Joann and brother, Sam, have seven years between them.  In his words, "My parents apparently believed in spacing us out.  It was as if we all were an only child."
Tony was raised in a predominately Italian-American neighborhood on a dead-end street. The street was his playground.  Anyone driving in from outside the neighborhood, were immediately identified as a stranger. Many of the grandparents lived in the same household, in those days. The same aroma in various varieties emanated from our kitchens.  Especially on Sunday mornings before church.  He often referred to growing up in an 'enchanted neighborhood'.  Houses close together, all the parents watching out for us.  
By the time he was 20, he was a married father with child, Michelangelo, yes named after the artist.  He wasn't prepared for the responsibility and the marriage failed within 5 years.  Tony took responsibility for raising his son along with custody.  
He remarried a few years later to try to bring some normalcy back into their lives.  The marriage was better for Tony than for Michel.  The turmoil of life took a tragic turn on Wednesday, August 25th around 5pm when Michel used Tony's pistol to take his own life at the age of 14.  Tony's life would be forever changed.
He began to write as a form of self-therapy.  It was the honesty he needed to hear.
By the time hr met his current wife, Valerie, there was a body of work established.  And after she introducing him to social media, he began to attract following. 
Eventually at the encouragement of others, he put his writings together into Painting Life With Words of Encouragement.
David Boiani is an American author living in Coventry, Rhode Island. He writes Psychological thrillers mixed with a touch of horror. He has two short story collections available, Dark and Darker Musings. His debut novel, A Thin Line and its sequel, The Redemption, are also now available.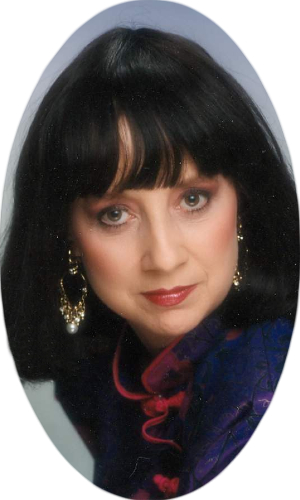 Emily Bex is the international best selling author of the epic six book Medici Warrior Series. As she says, "Why start small?" She worked for over twenty years in marketing, developing ad campaigns, catalogs, product launches, and promotional literature. She figured if she could write creatively about products, then surely she could write something about these characters that were rattling around inside her brain.
The Medici Warrior Series is paranormal romance, or as she calls it, pure escapism. She currently lives in Virginia, but has used her extensive love of travel, both foreign and domestic, to create the backdrop for her characters to play out their story.
She is currently working on another series with witches.
Katie Breckenridge is External Affairs Liaison and contributing writer for the children's rights organization Them Before Us, and a Premier Fellow for the public policy organization Society of St. Sebastian. She has a master's degree in Mental Health and Wellness and is working towards a graduate certificate in Trauma-Informed Practice.
Tracy Caple was born and raised in rural Auckland, New Zealand. Raised like an only child, seeing her brother and sister had already left home, she found company in books and thanks to her father's influencebegan to write her own stories. Now living in rural South Australia with her husband, three dogs, three miniature goats and a cat, Tracy has found time to once again escape into the world of reading and writing. The Blue Guitar Pick is her debut novel and its squeal is already in the works.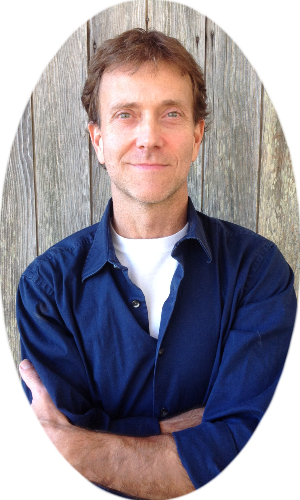 Max Cherry was born in Thorn, Mississippi on what he believes is a hotbed of psychic activity. His bedroom was the most terrifying place on earth, and his parents had to nightly reassure him that the monsters he swore were in his closet and under his bed were only in his head. He quickly discovered his parents were right, but it was not until he picked up his first pencil and started writing that he fully realized how crowded it was up there. 
As the pencil worked its gray magic on every piece of scrap paper he could scrounge, Max discovered that writing was the only way to chase the monsters away. 
Max currently lives in Yalobusha county with his wife and daughter. He refuses to trust empty boxes and cannot tolerate sitting next to food he cannot pronounce. When his family goes to sleep, Max still passes the time by writing the monsters away.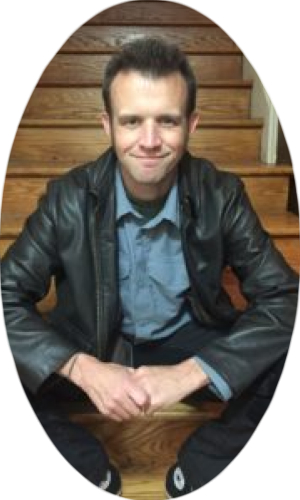 Dick Denny is a veteran of the 82nd Airborne and a graduate of Auburn University. Dick SCUBA dives, hikes, camps, and has summited Kilimanjaro. The Double D is a disappointment to his family, a fun guy to be around, and a handy guy to have about in a pinch.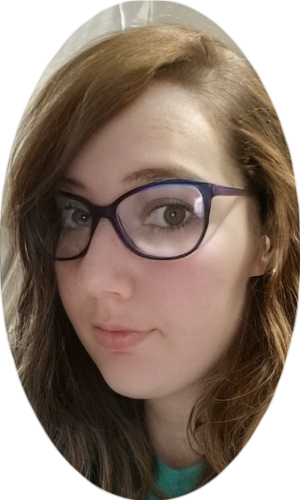 Debbie Ellis has had a love for literature from a young age, and started writing when she was only sixteen. She is best know for writing rock fictions with a romantic subplot, even though she absolutely adores reading horror novels. The gorier, the better! Even after spending three years studying Hospitality (and working ten agonizing years in the industry), she realized that writing was her genuine passion and pursued that instead. 
She currently resides in Oudtshoorn, South Africa with her husband, son, daughter, and their seven cats. If she could have any more, she probably would.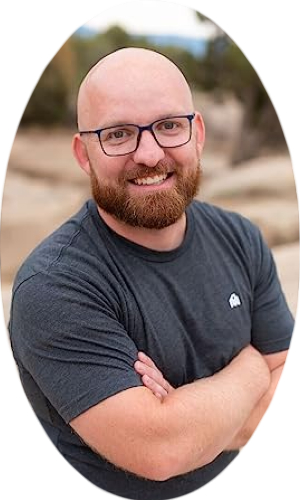 Bennion Ellsworth lives in beautiful Cedar City, Utah with his wife and two daughters. He studied Creative Writing at Southern Utah University and has worked in the mental health field for nearly ten years. Bennion loves the outdoors and all forms of stories, including video games, TV and movies, and (obviously) books. While he enjoys science fiction and fantasy, reading and writing for his kids are where he finds real enjoyment.
F.D. Fair is a paranormal romance author who was born and raised in Ontario, Canada. She is a wife and mother to three beautiful boys who keep her on her toes. 
She has always loved everything strange, unexplained and magical.  She started as an avid reader of paranormal romance and created fantastical stories in her head which she eventually put down on paper, starting her Westwood Pack Series.
C.J. Foster enlisted in the military after graduating high school. After several tours of duty, C.J. went to medical school and became a physician. Returning to the military, C.J. spent the next few decades stationed throughout the world, including serving in both Iraq and Afghanistan, learning foreign languages and experiencing different cultures through medical engagements on multiple continents.
Jenny Fulton is a wife, mother, children's book author, YA fantasy author, blogger, and freelance writer with a B.S. in Bible, a B.S. in elementary education, and an endorsement in K-12 ESL. After graduating from Grace University in 2007, Jenny worked as a teacher in a variety of cultural and educational settings, both abroad and in the United States. She is a storyteller, a follower of Christ, and a seeker of truth. An enrolled member of the Navajo Nation, Jenny grew up hearing stories from her dad about the supernatural workings on the Navajo Reservation. As a child, she collected angels and loved anything related to fairy tales. Her days are now mostly spent raising her three young daughters (homeschooling two of them) and writing as much as time and opportunity allows.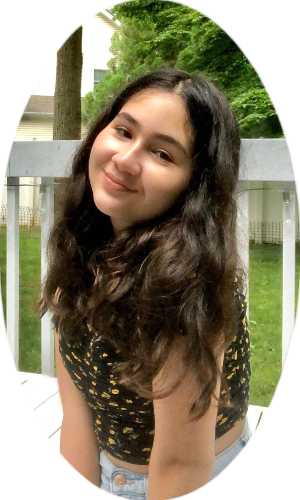 Ariana Glaser has been writing short stories since the age of seven. She finished writing her first novella, The World I Never Knew, at the age of eleven and published it at the age of twelve. Ariana finished writing her second novel, She Remembers. Ariana's other creative pursuits include acting, singing, dancing, and playing piano. She lives on Long Island, New York with her family and pets.
Jenna Greene is a middle school teacher, dance enthusiast, dragonboat coach, and semi-professional napper. She lives with her husband, Scott, and daughter, Olivia, in Alberta, Canada.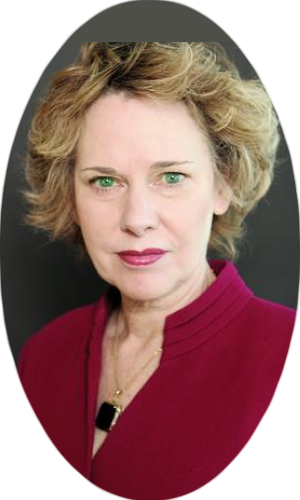 Elizabeth Guider is a longtime entertainment journalist who has worked in Rome, Paris and London as well as in New York and Los Angeles. Born in the South, she holds a doctorate in Renaissance Studies from New York University. During the late 1970's she was based in Rome where she taught English and American literature and where much of the action of her first novel, The Passionate Palazzo, takes place. While in Europe she worked as an entertainment reporter for the showbiz newspaper Variety, focusing on the film business, television and theater. She also traveled widely, reporting on the politics affecting media from Eastern Europe to Hong Kong as well as covering various festivals and trade shows in Cannes, Monte Carlo, Venice and Berlin. Back in the States since the early 1990's , she specialized on the burgeoning TV industry and eventually held top editor positions at Variety and latterly at The Hollywood Reporter. Most recently she has freelanced for World Screen News as senior contributing editor. She mostly divides her time between Los Angeles and Vicksburg, Mississippi where she grew up and which is the  setting for Milk and Honey on the Other Side.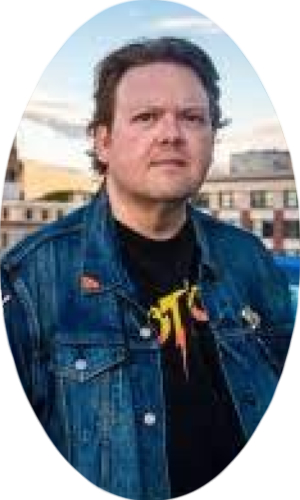 Bradley Guire started writing and drawing as a child, leading to his professional work as a reporter, editor, and designer spanning four newspapers across two decades. He has won numerous awards for both reporting and design, including placing third in the Reporter of the Year category in the 2011 Idaho Press Club Awards. As a designer, he won first place in daily page design for three years straight from 2017-19 and even swept the category the first two years. His personal column (2018-19) for the Idaho Press garnered much attention, including handwritten letters from readers.          
In the fall, he works at Spirit Halloween, where he champions the Spirit of Children charity, which helps children's wards of hospitals across the country. Plus, he just really loves Halloween.         
His personal experiences with addiction to painkillers following multiple surgeries, depression, a stint in a behavioral health center, and his career as a journalist have informed this story. Many of the scenes in this novel are based on his life.  Today, Guire has just a bit more hope than Dean and hopes his written work continues to mean something to the community.         
Guire, a native Alabaman and graduate of the University of Alabama, now resides in Boise, Idaho. The Write Prescription is his first novel.
C. R. Halbert grew up poring over the adventures of the Pevensies and the fantastic imagery from Dr. Seuss's imagination. Interested in beauty wherever it can be built, these days he spends his free time writing, gardening, and living life with his lovely wife."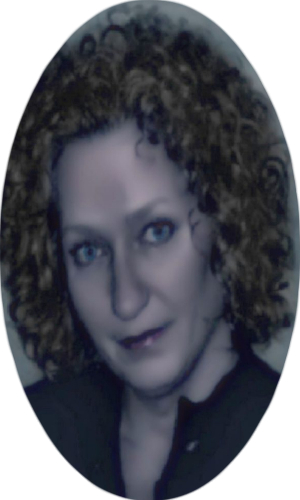 A best-selling and award nominated author of fantasy and paranormal, D. Thomas Jerlo's novels hook unsuspecting readers into worlds of mage'ic and refuses to let them go until that last page is read.
Joe King got his first taste of professional writing as a print journalist, earning several awards in the field from the Tennessee Press Association. He later expanded his craft by moving into the world of fiction and poetry writing. His works include the novels Raw Egg and A Salted Slug as well as the poetry collection Human Ants. Reviewers of his work have compared his writing to the likes of Dostoevsky, Sartre, Vonnegut, Ginsburg, and Bukowski. King also writes and records songs under the moniker Bones in the Museum, and he has released several albums with this musical project. He lives in Knoxville, TN.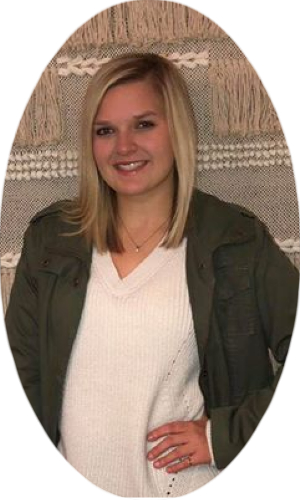 Sydni Mahaffey is a college student by day and an author by night. She was born and raised in Madison, Mississippi and currently resides in Flowood, Mississippi. In May of 2021, Sydni graduated from the University of Southern Mississippi with a bachelor's degree in Nutrition and Dietetics. Why children's books you may ask? Sydni chose to write children's books because stories can really stimulate a child's imagination and play. Sydni is an advocate for children's literacy and Pi Beta Phi's Philanthropy Read, Lead, Achieve. One in four children in America grow up without learning how to read. A love for reading can unlock true potential and create a more literate and productive society. Reading truly is a steppingstone to success in all aspects of life! Sydni enjoys writing books about topics that children will use in everyday life and hopes her books will educate children in a way that is enjoyable.
Sydni has worked with preschool aged children for the last five years and is also the twin sister of a first-grade teacher. Children, education, and reading have always played a huge role in her life, and she is thrilled to be releasing her first book.
During her free time, Sydni enjoys reading, cooking, baking, playing with her dog, and spending time outdoors. Pablo the Pig Learns Manners is meant to be the first book in a three-part series. Sydni can't wait to see which story develops next!
John-Kevin McDonagh was born and raised in the west of Ireland. He read voraciously as a child, which made his father proud, and wrote stories ever since his father brought home the office typewriter for a weekend in the summer of 1990. His father was still proud but annoyed he couldn't get his own work done.
John-Kevin went on to study mechanical engineering in the University of Limerick where he adapted his love of writing to telling enthralling epic anecdotes to his friends, sometimes while sober. His career brought him all over the world, with years spent in Germany, Japan, and the USA but he finally settled in Dublin, with his beloved Galway-girl. Now he can be found keeping his son away from his work-laptop, or walking the Wicklow hills in his spare time.
Born in Pittsburgh, Mike received a B.F.A. degree from the University of Illinois and a law degree from Georgetown University where he served on the editorial board of the prestigious Georgetown Law Journal. He taught art in a Washington D. C. inner-city public school before being appointed Assistant U.S. Attorney for Washington D.C.. After a stint as a commercial litigator, he served as General Counsel to an environmental services company before resigning to practice law part-time, thereby allowing him to focus on his first love, creative writing. 
He's a member of the International Thriller Writers Association, the Mystery Writers of America, and the Women's Fiction Writer's Association, Suspense Magazine said of his stand-alone supernatural thriller, One to Go, (Oceanview): "Completely unique; you hold your breath waiting for the next shoe to drop!" The book also received strong endorsements from NYT bestselling authors such as Steve Berry ("terrific"), Douglas Preston ("ripping good"), and Gayle Lynds ("devilishly clever"). Kirkus Reviews said of his supernatural thriller, Dead Light (Sapphire Star): "Compelling characters … thrilling plot," and Suspense Magazine advised: "Pace delivers a page turner in Dead Light, that should be on every horror / thriller readers bookshelf." Writer's Digest called Mike's women's fiction book, The Chocolate Shop (writing as J.J. Spring) "Exceptional," and selected it as the magazine's 2019 first place award winner for contemporary fiction (sp-ebook.) 
Mike lives in Florida and when not writing or practicing his sax he loves long beach walks with his parti-standard poodle, "Handsome Jack".
International Bestselling Author Susan James Pierce writes Paranormal and Sci-fi Romance novels, and they all have the same thing in common – the characters' love defies all odds. Her "unputdownable" stories will make you laugh, cry, swoon, and keep you on the edge of your seat. Enjoy the ride!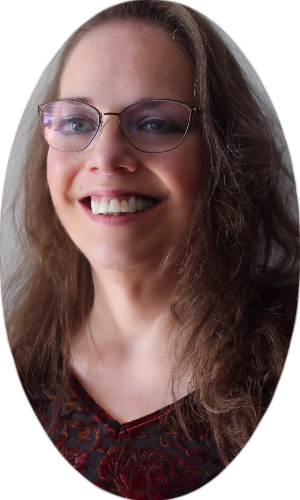 Laura Ranger is a natural storyteller. She has been turning all of life into stories since she was young. This mother of one, grandmother of four began writing her fictitious stories down to the delight of her family and friends. She's been writing her tales for over thirty years. She became a published author when she put one of her short stories in a Christmas anthology in support of feeding children around the world, entitled Eight 'Til Christmas. Once she saw one of her stories in print, she will tell you she can't stop.
In addition to Deception, and Royalty, she co-authored Rogue.  She's been working on a series called Lessons, which she envisions parents reading with their children. She discovered while writing the book, the lessons addressed throughout the story speak to both children and adults. Additionally, She has numerous ideas for additional novels and adding more all the time, it's just a matter of completing each in turn. Laura will tell you, "God blessed me with a natural gift of storytelling; it is up to me to use that gift to the best of my ability."
Not only is Laura a published author, she is the owner of Foundations Book Publishing Company.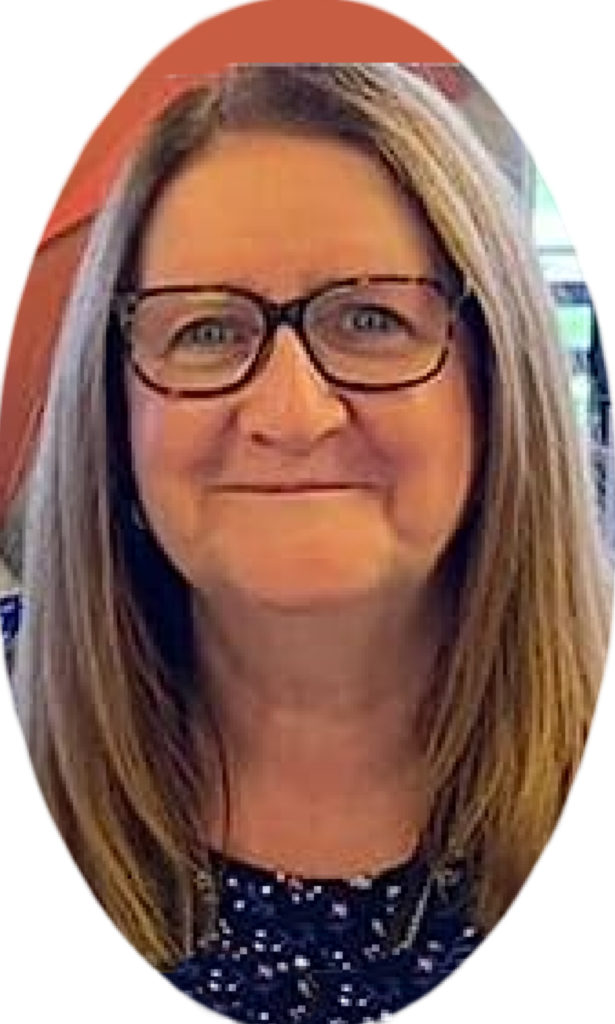 K.L. Shandwick is an international bestselling author of over thirty novels. She mainly writes New Adult, Contemporary Romance, and Romantic Suspense stories. Her writing is inspired by imperfect people, each striving to carve out their own piece of happiness from life. Her emotional novels have gained a loyal following for her 'real to life' characters who sometimes face challenges in their quest for love. Many readers have fallen for her book boyfriends, and when K.L. isn't writing, she lives in the English countryside with her husband and enjoys live music events and socializing with friends.
Paul Blake Smith is the author of 6 books, two from a publishing company, and now has a new nonfiction book coming out from another publisher. He still lives in still live in southern Missouri, long after his four years at SE Missouri State University. He enjoys biographies, sports, and history.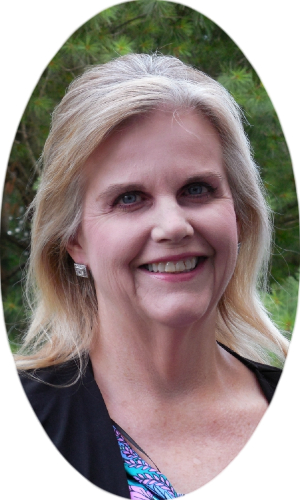 Katherine Eddinger Smits grew up in Tarpon Springs, Florida. Although not from a Greek background, she fell in love with the Greek culture of the town and its close-knit community. She moved away years ago, but she still visits Tarpon Springs frequently to see old friends and classmates, walk the beaches or shop and eat at the Sponge Docks.
Katherine was devastated to learn her first career choice—mermaid, was not realistic, so she started writing stories in grade school, and planned to write novels someday. She put off writing fiction while she raised her family and worked as a Licensed Independent Clinical Social Worker at four different Veterans Affairs Medical Centers around the country. She found helping veterans and their families fulfilling, and managed to squeeze writing into her life. Whether recording clinical assessments, producing brochures for social programs or putting together newsletters for clubs and organizations, she always had some kind of creative project in the works.
Katherine lives with her husband in Homosassa, Florida and Falling Waters, West Virginia. They have a daughter who resides in Alexandria, Virginia and a son, daughter-in-law and granddaughter in Chesapeake, Virginia.
Steve Soderquist started writing when he wwas seventeen. He left that to become a successful musician, spending many years on the road with numberous bands. He came off the road to have a 'normal life', but found the writing bug hadn't left him.
He wrote a novella One for the Road and knew he had to keep going. There was so much he felt compelled to put on paper. Steve went on to pen the horror novel Farm House. When it was complete and those blessed two words 'THE END' were put down, he knew he'd come full circle and found his calling. Farm House had originally been publishing with a company that has since closed their doors. 
Steve's always been an avid reader with an eclectic mix of favorite authors: Stephen King, V.C. Andrews, Jules Verne, J.R.R. Tolkien, James Clavell…so many. It's his belief reading different genres, has enriched him as an author.
Steve's not through with some of the characters he introduced in his first two books. In addition to his first two works, he's completed and released The Mor, co-authored Rogue, Practicle Tips for Every Author, The Littlest Princess, and has just finished Leaf. He  has numerous other books at various stages of completion. Although he is a master at horror/thriller, he will tell you he doesn't write genres, he writes books.
Alan Jude Summa was born on a cold, snowy, December day in Scranton Pennsylvania and according to his Mom started drawing at the age of 2 and was never smart enough to stop. His subject of choice and love of monsters was influenced and shaped by the TV and movies of his childhood, Batman, Jonny Quest, The Universal Monsters, Planet of the Apes and all those crazy B horror movies. Entering art school and pursuing an illustration career he discovered and began to be impacted by artists such as Frank Frazetta, Boris Vallejo, Bernie Wrightson, Vincent Van Gogh, Edvard Munch and others.
His early career focused on the Sci-Fi, Fantasy, and Horror genres. His award winning illustrations and cover art have been published internationally in over 100 magazines, comic books, as greeting cards and other products, for RP games including Star Wars, Torg, EasyRider, and Bela Lugosi Enterprises. His original oil paintings and ink drawings have been exhibited throughout the US and England.
As time went on he wanted better stories to illustrate so he started writing his own, and eventually began writing, drawing , and publishing his own comic books. He started Leadbelly Productions with his wife, Laura and good friend, Glenn Boyd. As Leadbelly they created the comic book series Interplanetary Lizards of the Texas Plains. After partnering with an agent they began licensing products such as video games, animation, toys, apparel, model kits, watches, trading cards, costumes, and more based on the Lizards. As he got older his subject matter softened and Alan began focusing his energy on concepts for children. Soon Leadbelly branched off into designing toys, plush, candy concepts, games, as well as developing other animation concepts for children.
In addition to the Interplanetary Lizards represented by KKM Brands, Alan has several new projects he is working on. The first is a collaboration with Barbi Sargent, creator of Strawberry Shortcake called Katz about Towne represented by C3 Entertainment, another is titled F.R.I.D.G.E. (Food Residents in Deliciously Good Entertainment) an animated children's concept created by his son, Joshua and represented by Immersion Marketing. His newest project, and a tremendous joy and honor, is illustrating a children's book written by his son, called Courage for the First Day of School. He plans on continuing in the children's market with more books on the horizon. All of this with little or no adult supervision.
His hobbies include restoring muscle cars and vintage motorcycles, watching old B&W horror movies with his daughter, Bethany, and riding dirt bikes with his son-in-law Brian. Alan lives in a century old farmhouse in the mountains of Pennsylvania with his wife, Laura, Son Josh,(same Josh), two Shelties, Ian Mac Danger and Zoey McDoughey, one cat, Buster McTrouble, and a lizard named Doc. He still wears Batman pajamas.
Josh Summa studied Graphic arts in High school and Communication arts at Lackawanna College. He has a major interest in storytelling in a wide variety of mediums including; Graphic novels, animation, television, as well as gaming. He currently is working in the Automotive industry.
Josh's interests include, but are not limited to; politics, music, retro gaming, and drawing. He also enjoys the outdoors and spending time with friends and family.
He is currently exploring several possibilities to develop for his next children's book project based on experiences from his childhood. "Courage for the first day of School" is his first book and was illustrated by his Father, Alan Summa.
Josh currently lives in Covington Township, Pennsylvania with his family and cat "Trouble Baker."
Laura Fleming Summa moved to Pennsylvania from Delaware at the age of twelve, and now lives in the Pocono Mountains of PA.  Her love of illustration inspired her to enroll in the Commercial Arts program at the Career Technology Center, during high school, to hone her skills. She then went on to pursue an Associate's Degree at Kutztown University, and studied under several renowned artists in a variety of mediums.
Laura's career began in Commercial art and advertising and transitioned to illustrating small press publications. On Christmas Day in 1984, her birthday, she married her husband, Alan Jude Summa, who is also an artist. Together, they have two wonderful children, Joshua Jude Summa, a published writer, and Bethany Summa Shaffer, an artist, who lives nearby with her husband, Brian.
Laura's talent has encompassed a variety of mediums including stained glass, felting, watercolors, sculpting, ceramics, and photography. Her passion to create and love of children had kindled an interest in illustrating Children's Books. Her first venture into illustrating the genre of Children's books is a delightful tale entitled Margareet.  Written by the enormously talented author, Patricia Jennings. Laura feels honored to be part of this work. She has thoroughly enjoyed drawing every page of Margareet, and is now working with her husband on illustrating her second children's book, with more planned.
Laura currently works as the Creative Director at Leadbelly Productions, a creative think tank that, over a 30-year span, has produced a variety of products geared toward children. With her husband, Alan and long-time friend, Glenn Boyd, the trio have produced a comic book series, Interplanetary Lizards of the Texas Plains.  In addition, they have worked with several agents to market products, such as video games, animation, toys, apparel, model kits, watches, trading cards, costumes, and more.  After the success of the Interplanetary Lizards, the team expanded their creations to include toy designs, plush, candy concepts, and games, as well as animation for children. Laura is currently working on an animated children's concept that was created by her son, Joshua called F.R.I.D.G.E. (Food Residents In Deliciously Good Entertainment), and is being represented by Marketing Immersion. She has worked as an Art instructor at ArtWorks art gallery, and served on the local Advisory Committee for the Arts. She continues to teach art on a part-time basis.
Laura enjoys many hobbies, especially cooking, baking, sewing, felting, crocheting, and home improvement projects.  Her most recent discovery is a passion for working with clay, creating many hand built pieces. When she is not drawing or painting, she can be found at the Moscow ClayWorks working alongside the "clay ladies." Laura lives in a 100-year-old farmhouse with her husband and son. She also has two shelties, Ian McDanger and Zoey MacDoughy, two cats, Buster McTrouble and Trouble Baker, and a bearded dragon named Doc.
Phil Thomas is an author and screenwriter from the suburbs of Philadelphia. He is a member of the "International Association of Professional Writers & Editors" and is the co-host of "What Are You Afraid Of?" a weekly horror and paranormal show that airs on Para-X radio on Friday evenings at 9:00 pm. He is featured in Monsterthology 2 collection, released in October 2019 by Zombie Works Publications with his story, Tinfoil Bullet. His short story, Teddy Bear Kill! Kill! is featured in the anthology, Nightside: Tales of Outré Noir, released by Close to the Bone Publishing on October 30, 2020. His short story collection, Dinner, Drinks, and Ectoplasm is available now for FREE through various outlets, including his website at www.philthomas.net. 
His debut novel, The Poe Predicament was published by Foundations Books in 2021.
Born and raised in the UK, Louise Jane Watson is an artist and writer now based in the Portland, Oregon. 
Louise's artwork has been shown in museums and galleries throughout the Pacific Northwest and her satirical writing has been featured in The Haven, Daily Drunk Magazine, Jane Austen's Wastebasket, and The Weekly Humorist. 
A perfect weekend for Louise would include hanging out with friends, family by the river, then coming home to read survival stories and have a extensive cat-petting session.