Young Adult
Ariana Glaser
Nobody knows what happens after death, except Amber Deliah Matthews.

Just before her seventeenth birthday, Amber loses her battle with cancer and is reborn into a less than perfect life. She remembers everything that led up to this moment, and now finds herself left with only an unloving family and Oliver, a friend, and the only person who ever believed her story.

Amber has never wanted anything more than to be whisked back to the life she once loved; her friends, her family, and her soulmate, Shawn. So, when Amber and Oliver are given the chance to venture back to Amber's first family, they embark on the journey of a lifetime…
The Spectacle Trilogy: Spectacle, Part One
S.J. Pierce
We might be called Savages, but they're the real monsters.

Miles of open water separate us from New America, a place we once lived before we were exiled.

Welcome to our hell: a nameless island with every terror imaginable.

When my father's secret surfaced – that he was one of many aliens who took refuge on Earth – the humans rebelled against us, and the President saw their abilities as a threat.

My father and human mother paid the ultimate price.

The rest of us were shipped here to fight for our lives against rattlesnakes, boars, and mountain lions. A punishment for our one and only crime – being different.

Now I fight against a bitterness and rage I can barely control…

So when our Elders call a meeting with me and my friends, we know something big is in the works, and we'll all soon have to make a choice: stay here on the island, or sneak back into America and execute a plan for liberation…which could cost us our lives. But when a life of danger and destruction has been all you've ever known, throwing yourself into the fire seems not only natural but necessary.

I want to see the President and his conspirators pay.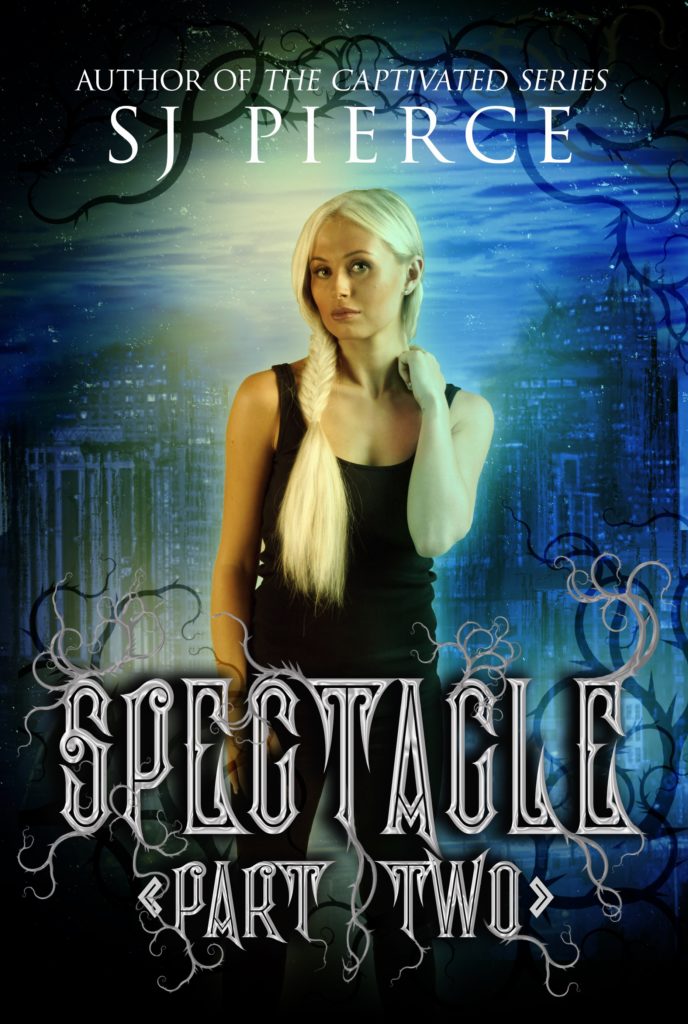 The Spectacle Trilogy: Spectacle, Part Two
S.J. Pierce
Here's the thing about revenge – if it's served too hot, there's a good chance you'll get burned.

Now that my friends and I are back in New America and surrounded by the monsters who did this to us, we're finding it impossible to contain our venomous hatred for them.

The next stage of our mission is for Luxxe to train.

To keep our cool.

Execute the plan.

But as emotions run high and plans start unraveling at the seams, we begin questioning if we're the right ones for the job… and it may just cost us everything.
The Spectacle Trilogy: Spectacle, Part Three
S.J. Pierce
After the disaster at the Capital, Cole and I teleported to the mountains to hide out, Taylor and Luxxe are still with the enemies, and we're all the most wanted people in New America… which doesn't fare well for our plan to set our people free. Thankfully, hope comes in the form of Garrett, a green-eyed boy from the Capital who's helping lead the rebellion, though it may not be enough. Will evil and suppression still prevail?